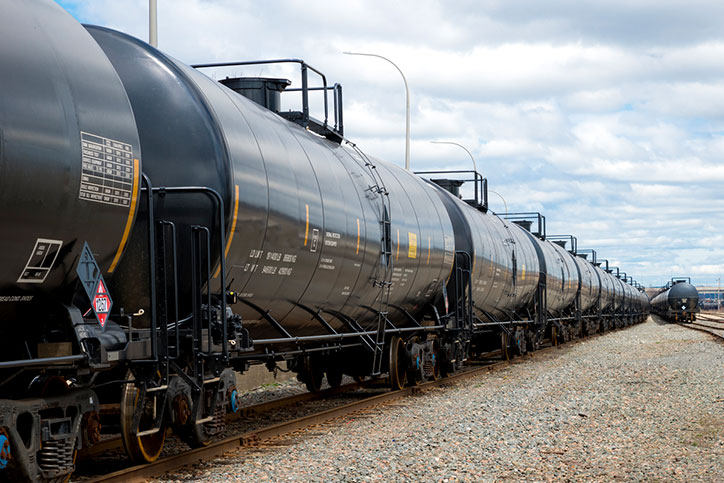 Moving Products Safely and Efficiently
Crystal Packaging provides safe, efficient, and cost-effective bulk liquid transloading for a variety of clients. We can facilitate the transfer of oil, glycol or water based chemical products from one point to another, as well as manage the dispersal into a variety of containers or tanks. Learn more about our capabilities below or reach out to our team with questions.
Our Bulk Liquid Transloading Capabilities
Hazardous and Non-Hazardous Chemical Transloading
With our H-3 certification, we're able to handle flammable liquids, such as methanol and non-hazardous materials.
Rail and Truck Access
Our facility features eight-car rail access and easy ingress for trucks, making the transloading process quick and efficient.
Bulk Tank Rental
Based on availability, we offer bulk tank rental to streamline your operations.
Why Work with Crystal Packaging?
Founded in 1977, Crystal Packaging is well-versed in quality bulk tank transloading, toll blending, contract packaging, windshield wash production, and more. To date, we have produced more than 400 million gallons for over 300 satisfied partners, and we're ready to do the same for you.
Located in Henderson, Colorado, our 70,000-square-foot facility features multiple blend tanks and over two million gallons of storage. We're also close to a wide variety of distribution and production centers in the area, which enables our customers to further extend their distribution capabilities.
When you work with us, you know you're getting quality service, every time. We offer an on-site, full-service lab for testing services and product verification. We also maintain several industry certifications, including ISO 9001:2015, GMP, ECOCERT, and Safer Choice Standard accreditations. Our facility has an EPA registration and our H-3 construction allows us to handle flammable liquids.
Let's Get Started
As a family-owned company, we put great emphasis on quality and fantastic customer service. We're eager to learn how we can help with your bulk liquid transloading needs.
Reach out to us here to set up an initial consultation.