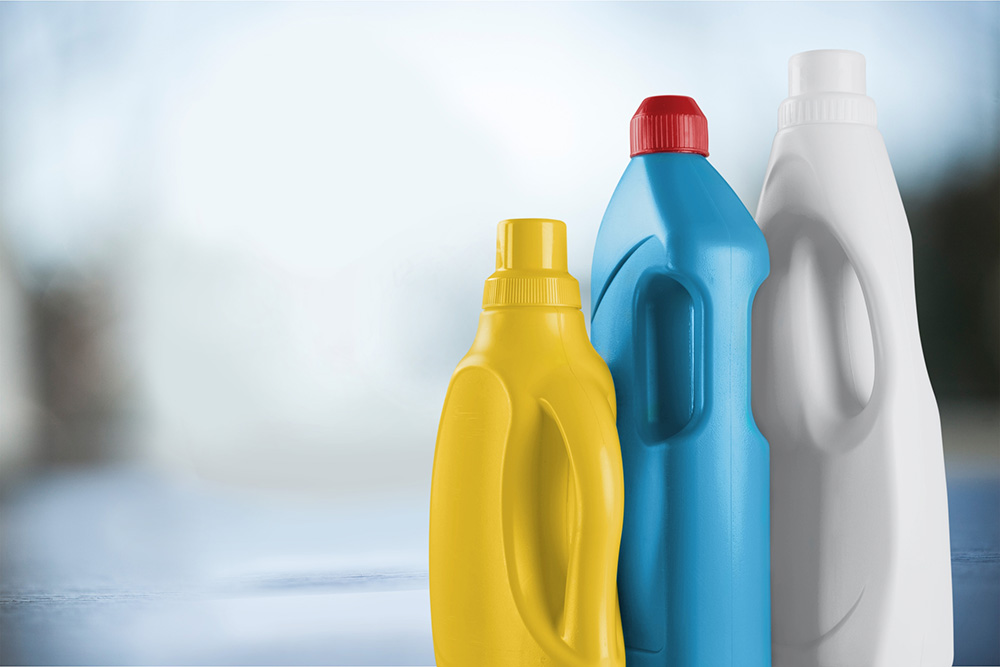 Meet Changing Consumer Demands with Crystal Packaging
With consumer demand higher than ever, it's critical to look for solutions that enable greater production capacity, flexibility, efficiency, and reach. Crystal Packaging offers the contract packaging services you need to do exactly that. We are expert providers of contract packaging services for a variety of container types, toll blending services for liquid products and disinfectants, and more. Learn more about our consumer product contract packaging below. If you have any questions, reach out here or schedule a time to talk with our team.
Our Capabilities for Consumer Product Contract Packaging
Contract Packaging
In-line fillers, cappers, labelers, and more
Ability to handle multiple viscosities
Automatic labelers
H-3 area for flammable material handling
Multiple container types and sizes
Toll Blending
Efficient liquid toll blending solutions
Use your blend formulas or ours
Equipment for non-flammable blends
Safety data sheets creation
Why Work with Crystal Packaging?
With 70,000 square feet of production space, Crystal Packaging is ideally suited to assist with your consumer product contract packaging needs. Products and materials flow through our facility with ease thanks to five truck bays, rail access for up to eight rail cars, and more than two million gallons of bulk storage tank space.
Our contract packaging capabilities feature a variety of automated and manual filling systems along with labeling solutions for various container types, including trigger sprayers, drums, pails, totes, and more. And with blending tanks ranging in size up to 12,000 gallons, we can assist you with virtually any blending need from a variety of liquids. We can further assist you with our in-house lab, which allows us to test and confirm your blends. Additionally, we can create safety data sheets for your products.
Last but not least, because of our strategic Rocky Mountain region location, we are within 90 miles of numerous retail distribution centers. In many cases, products produced at our facility can arrive at most U.S. locations within three business days.
When you partner with Crystal for your contract packaging needs, you will benefit from our numerous quality and environmental certifications, including GMP, ECOCERT, and the Safer Choice Standard. Our facility also carries an EPA registration.
Let's discuss your consumer product contract packaging goals. Connect with us now.