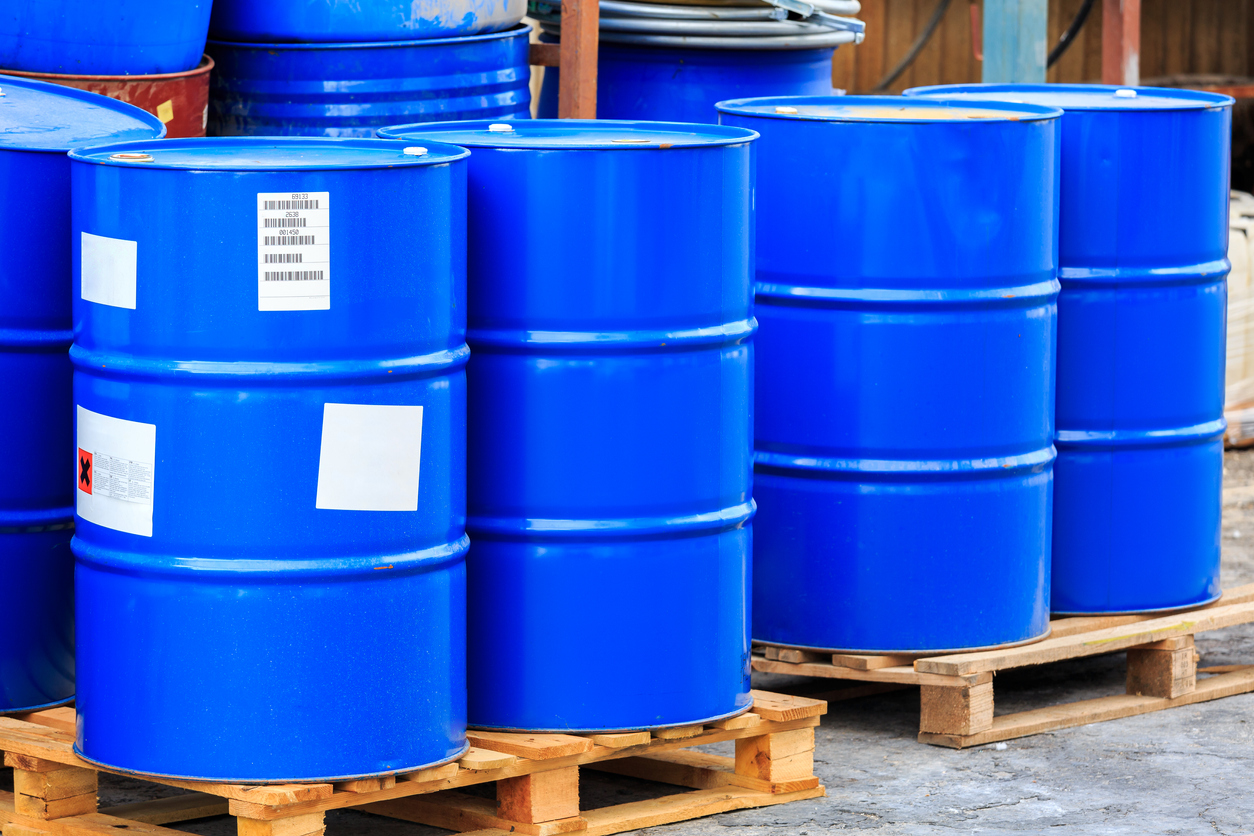 Ensure Quality and Consistency with a Reputable Lubricant Blending Plant
Lubricants are critical across the automotive, aviation, mining, and oil field equipment industries, just to name a few. If you're involved in one of these sectors, you know reliable lubricants are crucial to equipment performance. Without the right PCMO, HDMO, or industrial oil, you could struggle with downtime on your job site and see reduced equipment longevity. Working with the right lubricant blending plant helps you validate formulas and support your production demands.
Crystal Packaging is one of the leading lubricant blending providers for organizations nationwide. We have established partnerships with some of the leading petrochemical, aviation, automotive, and fuel company brands, providing them with the blending and packaging assistance they need to meet demand, streamline their production, and consolidate their supplier base. We're ready to do the same for your business.
If you have any questions, reach out here or schedule a time to talk with our team.
Our Lubricant Blending and Packaging Capabilities
Toll Blending
Motor, hydraulic, and gear oil blending
Efficient liquid toll blending solutions
Use your blend formulas or ours
Equipment for non-flammable blends
Safety data sheets creation
Contract Packaging
In-line fillers, cappers, labelers, and more
Ability to handle multiple viscosities
Automatic labelers for many applications
H-3 area for flammable material handling
Multiple container types and sizes
Why Choose Crystal Packaging as Your Lubricant Blending Plant?
To ensure we're producing the highest-quality lubricants, we follow a rigorous testing procedure. Before the blending process begins, we test all our additives to confirm we're mixing the correct materials. After blending, we use an x-ray to guarantee all additive ratios are correct and up to our customer's specifications. We also sample the blend and send it through our in-house lab for testing before it's packaged and shipped.
For further quality assurance, we blend our lubricants warm, meaning we heat our blends using steam. Blending warm reduces additive drop-out and ensures a longer shelf life. As one of the only warm blending lubricant plants in the region, we take pride in offering a higher-quality product than most of our competitors.
Achieve Production Goals with Storage Space and Automated Filling
Whether you have your own lubricant formula or need to use one of our time-tested recipes, Crystal Packaging services virtually any production level. Our lubricant blending plant has more than 70,000 square feet of production and storage space, allowing us to meet your production goals. Thanks to five truck bays, rail access for up to eight rail cars, and the ability to load up to four chemicals at a time, we can seamlessly intake and output product efficiently and ensure it reaches its end destination quickly. Our location in the Rocky Mountain region gives us a strategic advantage with its proximity to multiple distribution centers. Products produced and packaged at our facility can arrive at most U.S. locations within three to five business days.
Our bulk blending tanks range in size up to 12,000 gallons, enabling us to assist you with virtually any lubricant blending needs. To accommodate storage needs, our lubricant blending plant offers up to two million gallons of storage tank space.
Our contract packaging capabilities feature a variety of automated and manual filling systems, along with labeling solutions for various container types, to best support the way you distribute your oils. We can further assist you with our in-house lab, which allows us to test and validate your formula and supply you with safety data sheets for your chemical products.
Meet Rising Demand with a Qualified and Certified Partner
When you work with us, you also benefit from our lubricant blending plant's numerous quality and environmental certifications. Our facility also carries an EPA registration and is a member of the Industrial Lubricants Manufacturing Association (ILMA).
Let's discuss your blending goals. Connect with us now.