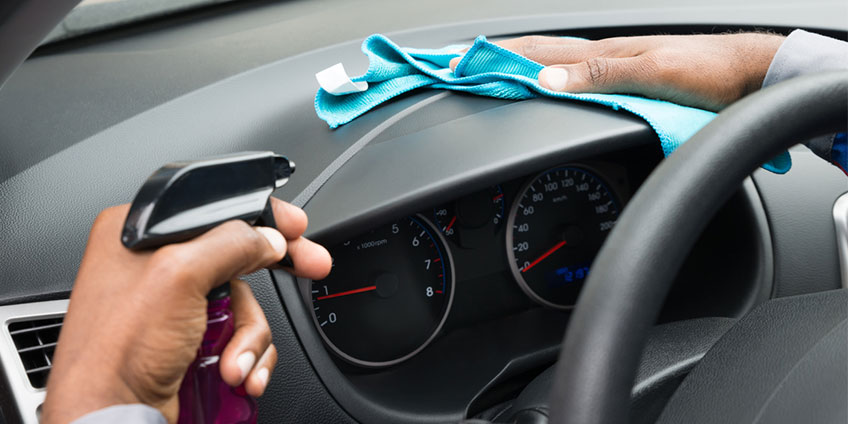 Custom Interior Car Cleaning Products Start Here
Whether you're looking for chemicals to clean seats, dashes, windows, or another part of a vehicle, we've got you covered. Crystal Packaging is a leading supplier of interior car cleaning products for brands across the United States, and we're ready to help you meet your production goals. We offer quality toll and turnkey blending services to streamline your operation and ensure the happiness of your end consumer. Learn more about our capabilities below, or reach out to our team with questions.
Our Blending and Packaging Services
Toll Blending
Expert and efficient liquid toll blending services
Choose one of our time-tested formulas, or use your own
Our facility has equipment for a wide variety of liquid blends
We can create safety data sheets, if needed
Contract Packaging
Our facility features in-line fillers, cappers, labelers, and more
We can handle multiple viscosities
In-line fillers and automatic labelers streamline the packaging process
Our facility has an H-3 area for flammable material handling
Multiple container types and sizes — bottles, pails, drums, and totes
Trust Crystal Packaging with Your Interior Car Cleaning Products
When you're looking for quality interior car cleaning products, Crystal Packaging is the best partner. With more than 70,000-square-feet of production and storage space, five truck bays, rail access for up to eight rail cars, and more than two million gallons of bulk storage tanks space, there's no better partner to help meet your production goals. Whether you're looking to package your cleaning products in sprayers, gallon jugs, or another type of container, our automated and manual filling equipment can make it happen.
We're committed to quality, which is why our in-house lab conducts testing throughout the blending process. This way, we're able to ensure your final product meets your exact needs. We also maintain a variety of industry certifications to hold our operations up to the highest standards. These include GMP, ECOCERT, and Safer Choice Standard accreditations, along with an EPA registration.
Our location is also strategically placed near many retail distribution centers, which can help streamline your operations. From Crystal's Colorado location, many transportation companies can reach most U.S. locations within three business days.
Ready to start working on your interior car cleaning products? Contact us today.